Car Accident Lawyers in Hamilton & Toronto
Every year in Ontario, hundreds of thousands of people are involved in car accidents.[1] Of those involved, between 45,000 and 60,000 people sustain serious injuries and approximately 500 are killed.[2]  If you've been injured in a car accident, you need our experienced Hamilton and Toronto car accident lawyers to fight for you, to ensure that you get the treatment, benefits and compensation you deserve. For close to ten years, our personal injury lawyers have been helping car accident victims get their lives back on track.
What should I do after a car accident, and how will your car accident lawyers help?
After a car accident there are a number of steps that may need to be taken in order to successfully recover insurance benefits from an at-fault party's insurer, including:
Obtaining the police report.
Obtaining the names of witnesses and interviewing same.
Hiring an accident reconstruction expert.
Taking photographs of the scene, damage and injuries.
Obtaining medical records and reports.
Obtaining expert medical opinions.
Obtaining other expert opinions as needed, i.e. financial experts
Preparing a demand for the insurance company.
Negotiating.
Litigating the matter in Court if negotiations fail.
During the limited timeframe you have to complete these tasks you are also likely recovering from minor to major injuries, plus dealing with the emotional trauma of the accident and adjustments to your work and family life. The assistance of a lawyer for your car accident who is familiar with this process can make your car accident lawsuit much easier, so that all you need to worry about is healing.
Who is at fault for your car accident?
There may be several parties involved when determining who is at fault and who is responsible for paying for any car accident injury claim:
Other drivers involved in the collision.
Automobile Manufacturers if a defect in their vehicle caused or contributed to the accident (i.e. defective floor mats).
Automobile repair shops if they performed repairs improperly (i.e. put a car on the road without working brakes).
The government if the road was improperly designed or maintained.
When it comes to filing your own car accident claim or protecting yourself in the case that you are being sued for a car accident, it is important to have an experienced car accident personal injury lawyer in your corner to protect your rights and identify all parties legally involved in the claim.
Common Car Accident Injuries
There are several types of personal injuries that occur as a result of a car accident that have successfully been settled in court, including:
Death
Paralysis
Head injuries (e.g. concussions)
Brain damage
Scarring and Disfigurement
Broken bones
Certain soft tissue injuries (i.e. whiplash)
Other injuries that have more than a moderate impact upon your lifestyle
No-Fault Benefits for Ontario Car Accident Victims
If you have sustained car accident injuries, Statutory Accident Benefits (often called no-fault benefits) are available through your own insurer or one of the other vehicles involved, if you don't have insurance, regardless of who caused the accident.
No Fault car accident benefits provide coverage for things like:
Lost wages.
Medical and rehabilitative treatment outside of OHIP, such as chiropractic care, physiotherapy, massage therapy, etc.
Assorted extra expenses you may incur, such as for medications, assistive devices and even damage to your clothing.
Lost educational expenses if you are not able to continue your studies.
Recent changes to the law governing statutory accident benefits have severely limited the amount of money available to cover things like physiotherapy, chiropractic care and massage therapy. In most cases, the amount available to pay for those services is limited to $3,500.00. Unfortunately, if you have sustained serious injuries, that amount is often insufficient to pay for the rehabilitative treatment you need.
For more detailed information on what No-Fault benefits may be available to you, see our Accident Benefit Claims page. If your insurer has denied your claim, call Michael's Firm at 1-647-495-8995 today to see if our Toronto lawyers can help with your claim.
At-Fault Car Accident Injury Claims
Where your car accident injuries are serious, you can also claim a second type of coverage called At-Fault. This is legally known as a tort claim and is payable by the at-fault driver's insurance company.
As the name suggests, at-fault insurance is available only where someone else is responsible for causing or contributing, even in part, to your accident. In law, this concept is termed liability.
This coverage is available for any economic losses suffered, and provided your injuries are deemed to be serious, as compensation for your injuries themselves (pain and suffering). Under Ontario law, injuries caused by a car accident may be deemed serious if you have sustained permanent serious disfigurement or:
You have sustained permanent impairment of a physical, mental or psychological function, and
The function which is permanently impaired is an important one and
The impairment of the important function is serious.[3]
Additional Car Accident Settlement Benefits
In the most severe cases of car accident injuries, additional financial assistance may be available to you, including:
Canada Pension Plan disability
Long term disability insurance
Ontario Works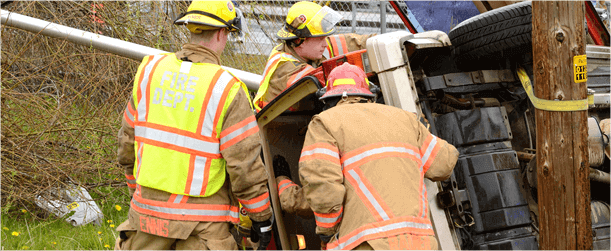 Common Questions for Our Car Accident Lawyers
What happens if the other driver flees the scene, doesn't have insurance or doesn't
have enough insurance?
In Ontario, your automobile policy carries additional coverage to address these situations, which is termed "Uninsured Automobile Coverage" on the standard Ontario Auto Policy. Generally, this is limited to $200,000.00, unless additional coverage had been purchased. Your policy limits for this and other coverages should be listed on your Certificate of Automobile Insurance.
What happens if you're partially at fault for causing the collision?
For example, if we assume damages of $100.00, and you are half at fault, and someone else is half at fault, you would be entitled to collect at most $50.00 from the responsible party's insurance company.
How do insurance companies typically respond to car accident claims?
Denial. In almost every case, insurance companies vigorously contest liability and/or the amount of damages in an effort to minimize the amount of money they must pay out, as every dollar paid to injured victims leads to a decrease in corporate profits.
What's my car accident claim worth?
The strength and value of your car accident claim will depend upon a number of factors, including:
Who was at fault
The ability to collect the necessary evidence
The seriousness of your injuries
How much medical treatment you required (and obtained)
The amount of money typically paid for similar injuries in Ontario.
To get more information about what factors will affect the value of your claim, click here.
Car Accident Settlement and Compensation
Whether you are involved in a minor car accident or a serious car accident, you may be wondering what sort of things you can receive compensation for with the help of your car accident lawyer.
Provided your injuries are deemed serious, as outlined above, damages can be recovered for your injuries themselves (pain and suffering), up to a maximum amount of approximately $350,000.00, where quadriplegia results. Additionally, damages can be recovered for lost wages, lost earnings capacity, lost competitive advantage, additional expenses incurred and to be incurred (i.e. medical expenses, extra help around the home etc.).
Your family members may also have claims for damages under the Family Law Act, for loss of services and comfort, as well as for additional expenses incurred. Depending upon the severity of injuries, the financial consequences of an accident can be significant.
Important Deadlines for a Car Accident Injury Claim
When filing a car accident case, you should be aware of the following dates, though a number of exceptions apply.
| | |
| --- | --- |
| Time Limit | Action |
| Within 7 days of the accident | Inform your insurer |
| Within 30 days of the accident | Apply for accident benefits |
| Within 120 days of the accident | Notify the at-fault driver of your pending claim |
| Within 2 years of the denial of any accident benefits claim | Apply for mediation with FSCO |
| Within 90 days of a failed FSCO mediation | Apply for arbitration or file suit |
| Within 2 years of the date of loss | File suit against the at-fault driver for damages |
Why Hire Michael's Law Firm For Your Car Accident Injury Claim?
At Michael's Law Firm, we strive to help our clients in their recovery after serious collisions. We use our experience handling car accident and trucking accident cases to ensure that the right medical specialists are retained and that their reports address the right questions, such as: "Would my client's injuries have an impact upon their ability to work, do housework or look after their children?"
Likewise, we use our experience and economics background to ensure that the necessary financial experts are retained (such as accountants, economists, actuaries or life care planners) so that financial losses can be accurately determined.
If you are recovering from a recent car accident and think it's time to retain the help of a lawyer contact us!
By filling out our Contact Form or calling our Personal Injury lawyers at 1-647-495-8995 we can provide a confidential car accident evaluation and determine if we can be of help. With law offices in both Toronto and Hamilton we'll meet you where it's convenient. There are no fees unless I win or settle your case.
---